Walls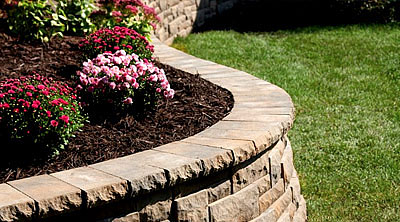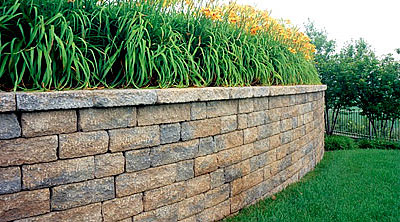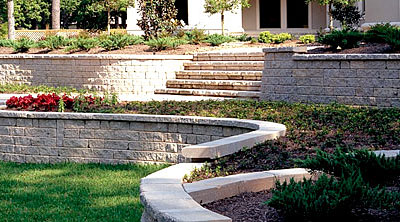 Walls, in addition to providing strength and beauty, can create signature hardscape designs that set your project apart from all others. Walls can provide detail and accent to a large lawn or green space, grandeur to driveways and walkways or truly create a unique pool/patio area.

Walls can give a space identity to suit its purpose, whether it be lounging or playing. Walls can hold back slopes and add space for new expanded patios or even open up larger outdoor living areas by closing off unsightly views. They can define your outdoor rooms, whether you're planning a quiet patio area, a space for dining or just a secret garden oasis. Whatever you imagine we can create. If you are looking for a wall area please contact us today for your free quote.

Brick pavers are a great way to achieve your goals for your outdoor space. There are many different materials that can be used to create the wall of your dreams, such as clay brick, travertine pavers or natural stone are just a few materials to start your outdoor living space project.

Get creative with wall units to create unique designs that will enhance the beauty of your outdoor living spaces.

Get back to nature with an outdoor space that is both inviting and stylish. Utilize natural slopes of the terrain to produce awe-inspiring architectural artwork with retaining and freestanding walls that beautify the Earth. We have pavers with a wide range of shapes, colors and textures available, you can mix and match to create unique works that enhance natural surroundings and often turn what was once unusable space into a focal point. Retaining and freestanding wall systems are built to be extremely durable and resilient under even the most adverse environmental conditions.

The details in design are what set a home apart from its neighbors. From striking retaining walls to stately pillars to rustic flowerbed frames, walls and finishing caps from Couch Brick Pavers will help give your landscape that distinctive edge. Whether you live in Tampa, Brandon, Wesley Chapel, Ocala, Spring Hill or Gainesville we will come to you for a free estimate.

From start to finish, Couch Brick Pavers has a vest interest in seeing your project through to its completion. We are not typical and no project is ever the same. Think outside the box, and the possibilities are endless.