Outdoor Living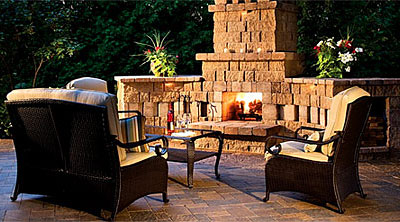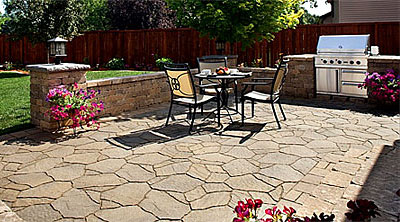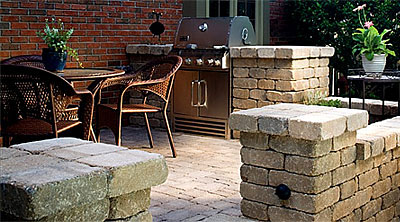 By now you've heard, experienced or maybe wished for an outdoor living room. A place in nature that is magical, restful and relaxing - your own vacation away from home, while still at home.There are a great many things you can do to create this space.

Outdoor living spaces should complement the natural surroundings of the backyard. Indigenous Missouri fieldstone boulders are the perfect material to construct walls, fireplaces and steps.Amp up the style, functionality and overall enjoyment you get from your outdoor living space with upgrades to your pool/patio area.

One of the fastest growing trends in construction today has been the increase in popularity of outdoor living spaces. An outdoor living area not only adds character to a home but also increases its functionality.

Brick pavers are a great way to achieve your goals for your outdoor space. There are many different materials that can be used to create the deck of your dreams, such as clay brick, travertine pavers or natural stone are just a few materials to start your outdoor living space project.

Here at Couch Brick Pavers we sit down with our customers and listen to what their needs are and help design the ideal setting for each client. Whether the need is pavers, retaining walls, paver driveways, remodel your existing pool deck or simply a path through your garden. We are here to help in your design.

Call Couch Brick Pavers today. We service a wide variety of areas including Clearwater, Tampa, St. Petersburg, The Villages and Ocala. We will come to you for your free estimate.